We are excited to offer some great new beers in the Coldwater Pub, as we continue to be Merritt's largest selection of beer in town!  We've got 6 fresh, cold draught lines and a wide array of bottled beer to choose from.
Introducing our new House Beer:  COLDWATER BLONDE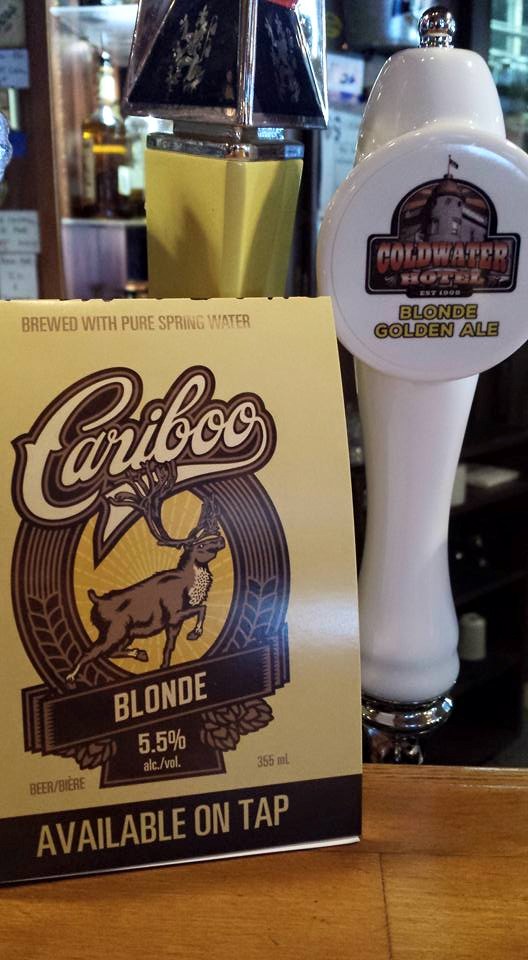 It's a blonde ale from Cariboo Brewing, with 5.5% alcohol volume, a crisp finish, and smooth, easy-drinking taste.  This golden ale is fantastic, brewed right here in BC, and a huge supporter of our Forestry industry.  We are proud to pour this amazing beer on our House Line.
Other new additions in bottles for Summer 2015 include:
MILLER LITE
SHOCK TOP BELGIAN WHITE
BIG ROCK TRADITIONAL ALE (Vancouver/Calgary)
BIG ROCK RHINE STONE COWBOY KOLSCH (Vancouver/Calgary)
If you are looking to try a fantastic locally-brewed craft beer, you have GOT to try a Big Rock Trad, Big Rock Kolsch, or a cold mug of the Blonde.
We've got 32 total beers to choose from at the Coldwater Pub!